RELIEF FROM PAIN
Our massage therapies relieve muscular skeletal problems including ankle, knee, lower back and neck pain.
TAILORED THERAPY
Choose how your therapy is tailored to include single or multiple techniques in the same session.
BUY HEMP OIL
Hemp oil or CBD oil is a completely natural, non psychoactive and proven to effectively relieve pain and inflammation around the body. Browse our full range of products to read more about the benefits and how Hemp oil can help you.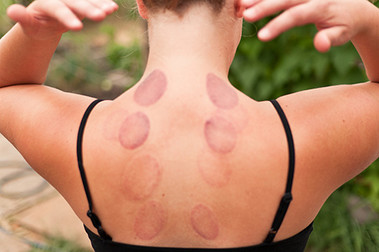 CHINESE CUPPING
This technique reaches down to the deep layers under the skin, up to 3 inches !
Cupping
also uses heat to suck out toxins and accumulated stress and tensions.
The suction created through cupping method will loosen impacted nerve endings thus restoring them to their original state.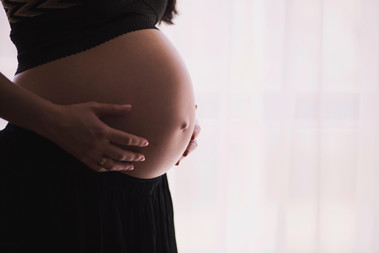 PREGNANCY MASSAGE
Paula has a 
Pregnancy
Table 
that she uses when massaging women in their later stages of pregnancy.
This increases the comfort for the woman and is a more relaxing position than laying on your side. Paula has one of the very few pregnancy tables in Cairns.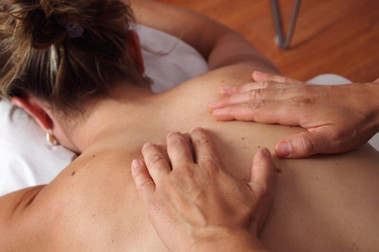 BOWEN THERAPY
The Bowen Technique is a cross fibre muscle release technique that balances and stimulates energy flows, resulting in a deep sense of overall relaxation. There are regular pauses between the series of gentle moves to give the body the required time to allow the body to reset and heal itself.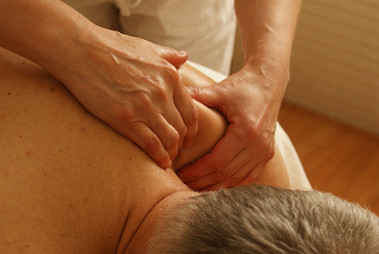 DEEP TISSUE MASSAGE
Deep tissue massage is a type of massage therapy that focuses on realigning deeper layers of muscles and connective tissue.
It is especially helpful for chronically tense and contracted areas such as stiff necks, low back tightness, and sore shoulders.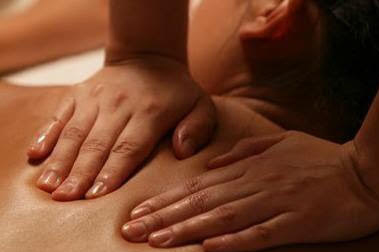 SWEDISH MASSAGE
Relaxation at it's most sublime. Swedish massage is the most commonly offered and best-known type of massage. If it's you're first time Swedish massage is the perfect place to start.
Paula uses massage oils to facilitate smooth, gliding strokes along with kneading, friction and stretching.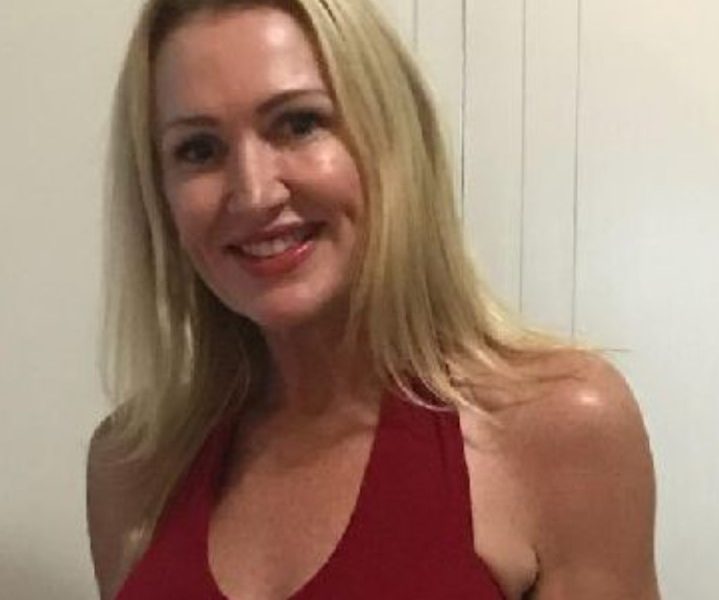 From a young age I had a passion for natural health. My grandmother was a vegetarian that had always used natural remedies for curing ailments. I was working in a health food shop for free at 15 years old after school and on school holidays. I always knew what I wanted to do and study.
In 1985 I began studying at the Cairns Trinity college of Naturopathy & Acupuncture.
My interest in Natural remedies extend into many areas including different forms of medicines,
massage
and ideologies including nutrition, supplements, homeopathy, Chinese Medicine and Naturopathic philosophies.
Once I had completed my Diplomas, I launched "out on my own" and initiated the first Mobile Massage service in the Cairns district 1989.
I am particularly passionate with longevity of life and have supported many people with different types of cancers and degenerative diseases.
I believe we all have a duty to be of service to man and animal-kind.
– Paula
MASSAGE CAIRNS CITY - CALL 0414 744 212 TO BOOK AN APPOINTMENT
Pregnant with my second child I incurred the worst "butt pain" imaginable. The Pregnancy Table was awesome! What a treat, lying down lush and comfortably on my stomach. Not only did I get a sensational massage on the whole back of the body including hands and feet, but Paula ended with Bowen moves which relieved me of the butt pain. In fact she said, if the pain comes back over the month that she would flick the Bowen moves for free as it took just 5 mins. I went back every fortnight regardless until my baby was born just for the table, treatment and hot towels. Great energy, you won't be disappointed. Good value!!!
I was admitted to hospital with severe lower back pain and nerves pinching. The doctors wanted to do a lumbar operation on me. I requested my friend discharge me and she booked me into Paula. When I arrived to see her, I was almost unable to get on her table. I was in a lot of pain and groggy from all the pain killers, even to get in a laying down position was excruciating. Paula was very mindful of the severity of my pain and was as gentle as she could be. The first night after the treatment was the first time I had slept solidly for as long as I could remember and there was a noticeable improvement straight away. I had some pain on and off for the next four days; until I went back for a second treatment with Paula a week later. I have never suffered from that pain again, it was a miracle. Now I send all my friends to Paula.
"I was experiencing chronic rotator cuff strain from my work on the computer. I could barely move my neck and the pain shot up into my head. I went to Paula and had the traditional Chinese 'cupping' treatment. The massage worked deep into my muscles and the movement I achieved after the treatment was AMAZING". Thanks Paula. I'll be back!
In 1996 the pain in my right knee was so sharp I didn't think I could continue to play competitive basketball and tennis, and was told surgery was my only option. As sceptical as I was about the Bowen Technique; to be put under the knife was a last option I thought I had no other alternative but to try it. To my total surprise it improved dramatically in the first 2 treatments and I had the three in total.
My knee gave me no trouble until early 2010 again when I came back and had just one treatment with Paula to fix it again. I am continually amazed how this works, but it does! I tell everyone about Paula and her work.
Maxine Herbert, Aloomba Qld
Around 1993 I was helping my sister in the garden and injured my back moving a large pot. My lower back was very sensitive to touch and was very weak. It affected my life dramatically with work, family and even socially. I felt I was always protecting and guarding my injury, always being careful with the way I moved around. Paula's combination of massage, Chinese cupping and Bowen Therapy worked immediately. I was still feeling that I had to be fragile and careful, continuing to hold my body over the next few weeks, until I realised that the pain wasn't even there anymore. It was strange to find it had gone and I had to keep reminding myself that it was ok to move anyway I wanted to again. I have even had some fabulous relaxation massages for enjoyment since. Love and Gratitude.
Vanessa Roy, Edge Hill Qld
Absolute Massage located in Cairns, Qeensland